To enable the download button for your player you need to create or update a player with the Download button option enabled.

Once download button is enabled on the player every file that has the Allow Download via player enabled will be displayed with the download button inside Publitio player.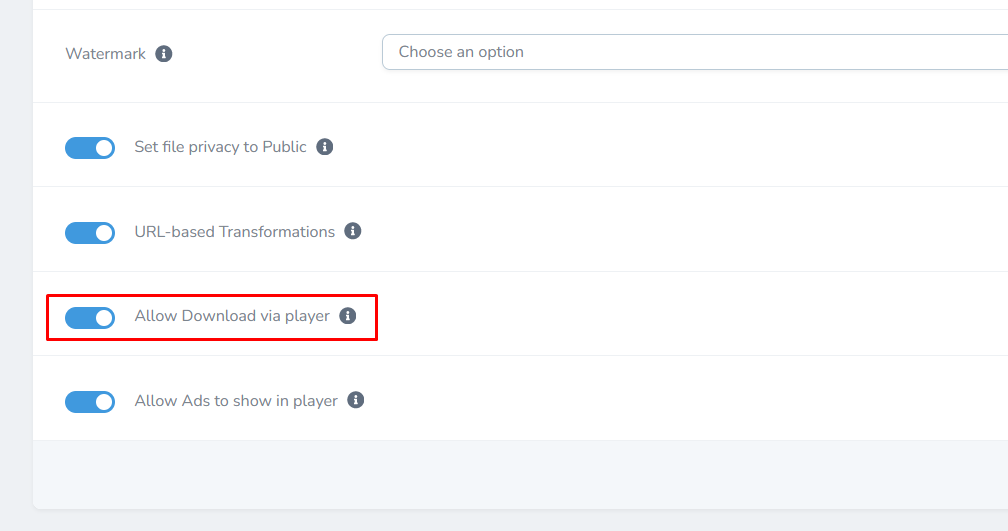 This is how it will look in action.