If you want to connect your Google Drive account to Publitio, you need to follow these steps:
1. Go to your Publitio files dashboard
2. You'll see the "upload files" button. Right next to it, you'll see an arrow pointing down, click it to access the dropdown menu.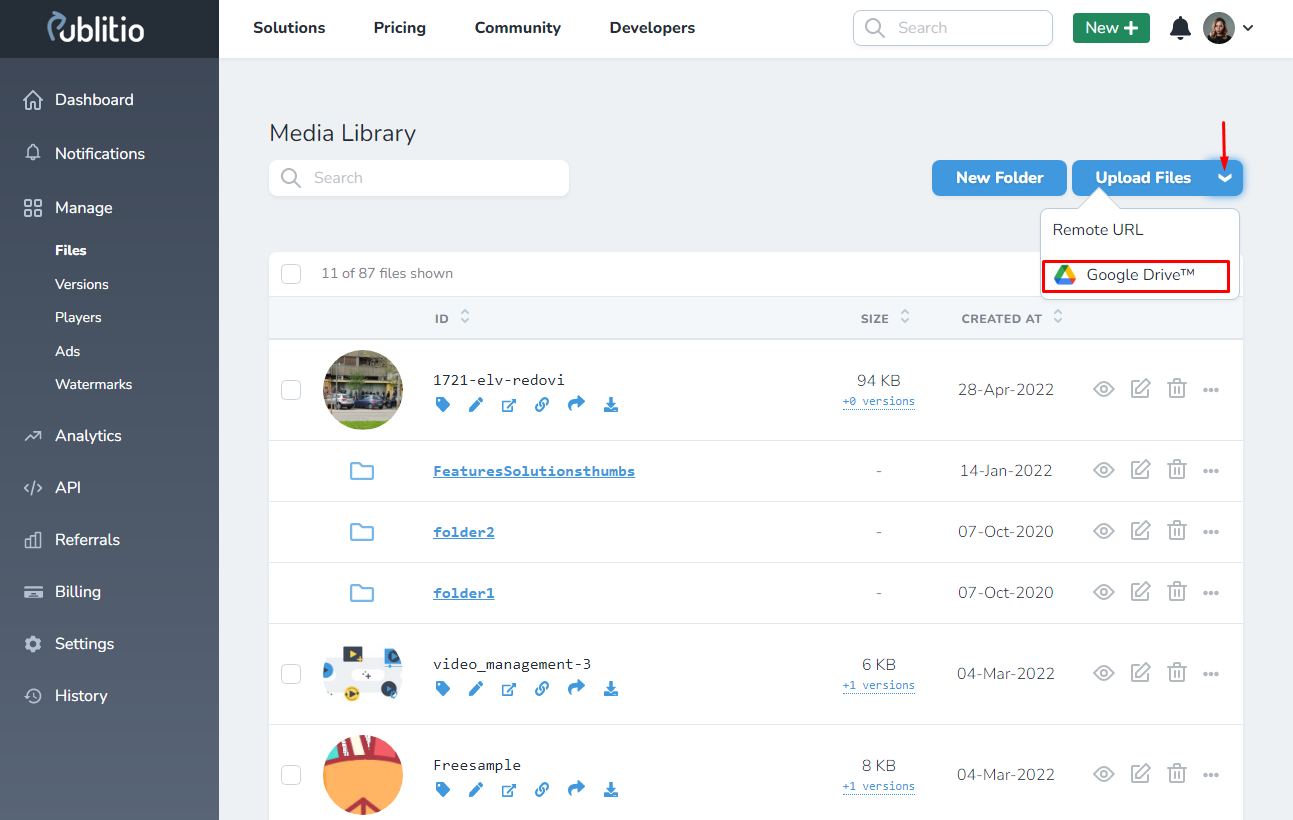 3. Once you click the Google Drive button, you will be asked by Google if you want to connect Publitio with your Google Drive.
4. The next step is to connect your desired account with Publitio, and allow access.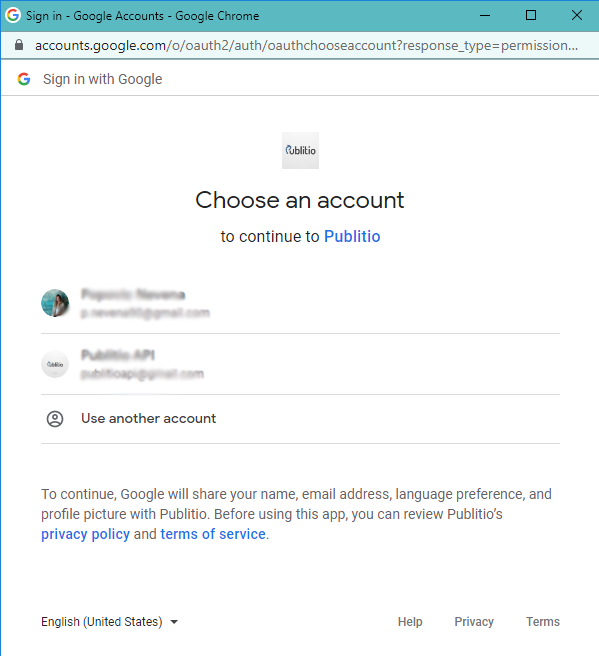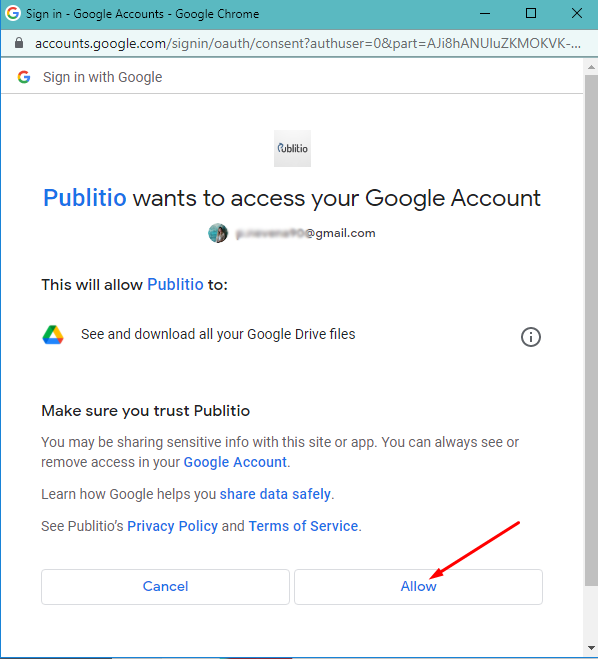 5. All that is left to do is select the files you'd like to import from your Google Drive into Publitio.