Yes, with Publitio you can upload a remote file.
You just need to click on the downward arrow next to our "Upload Files" button.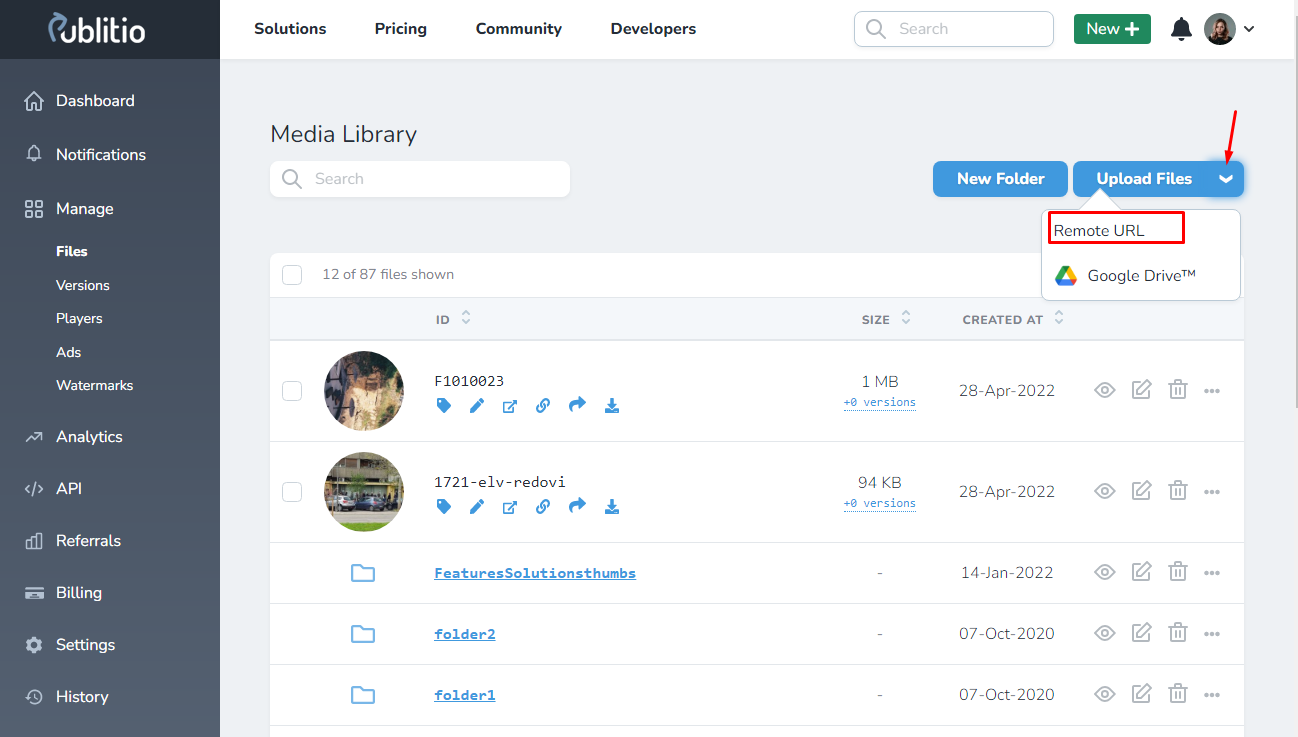 Click the Remote URL button and you'll be greeted with the "Remote Upload" modal.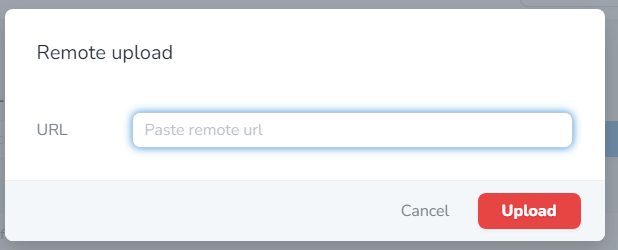 Paste the URL you'd like to upload and click the big red button. That's it! You've uploaded your remote file!
Note: Only images, videos, audio, and documents can be uploaded to Publitio.