In the admin section of your WordPress, go to Plugins section, and click on Add New. Search for: Publitio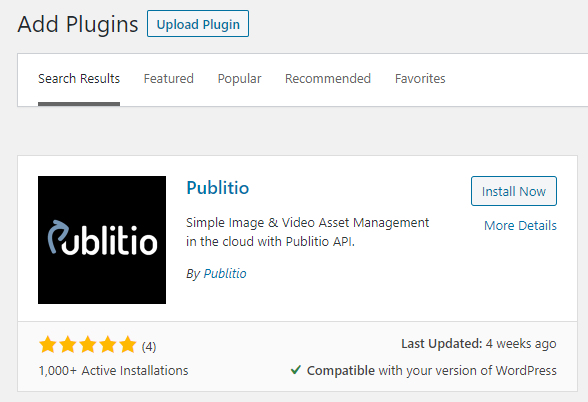 Click on Install Now, and remember to Activate the plugin.
Alternatively, you can download the Publitio WordPress plugin, and install it manually by copying the content of the zip file to /wp-content/plugins/ directory.
After that, select Publitio from the left hand part of your Admin section, to enter your API KEY and API SECRET. You can find your API key and API secret here.

Once you've found and entered the API Key and API Secret, click on Update Settings and your Publitio Plugin is ready to go!