To create a player please go to Players page
On the Player page, you will have on the top right option to click Create Player

You will need to enter the ID of the player that will represent the name of your player for example "landingpages" in order to know that you want to use it on your landing pages.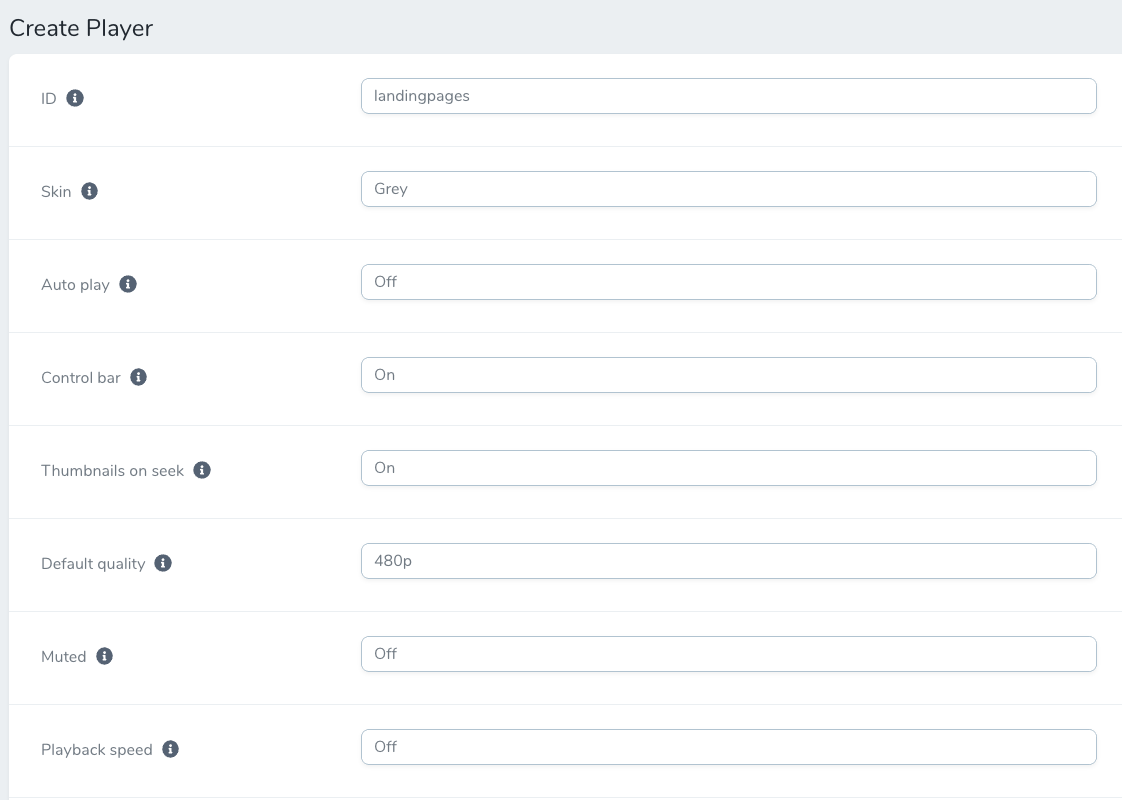 By default, player will use Grey skin that you change to a color that matches the best design of your website.
You can also decide the behaviour of player by setting the following options to your liking
Autoplay On or Off
Control bar for video player On or Off
Default quality to 480p, 720p or 1080p
Muted to On or Off if you don't want to play sound on a play (if you want to create an auto-play video in Chrome Muted video must be On)
Playback Speed On or Off (ability to speed up or slow down the video)
Seek On or Off (ability to show thumbnails from specific frame of video)
Loop video option On or Off
Enable Ad Tag ID (display video ads from VAST)
Player size (behavior of the player)
When you are done creating it click Create Player button.