In order to update information printed on invoices go to the billing page.

At top of the page, you will see panel "Subscription"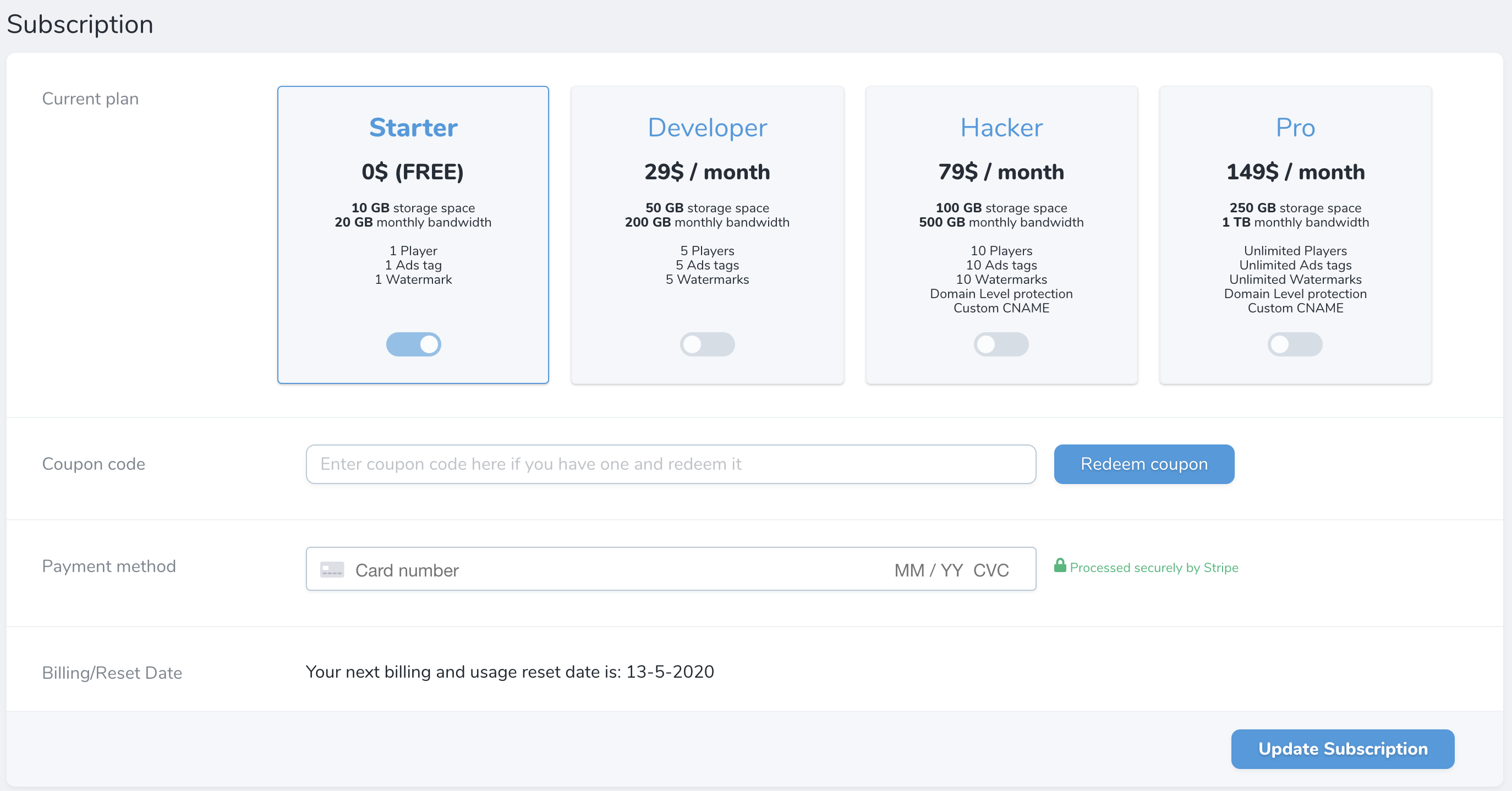 To change or add new credit card fill in "Payment Info"

For credit card, we need number, expiration date, and CVV2 code.

Click Update Subscription button and your credit card information will be updated.