To downgrade your plan Go to the billing page and click on the Change Subscription Plan.


You will be redirected to our pricing page. Select the plan you want to downgrade to and click Select.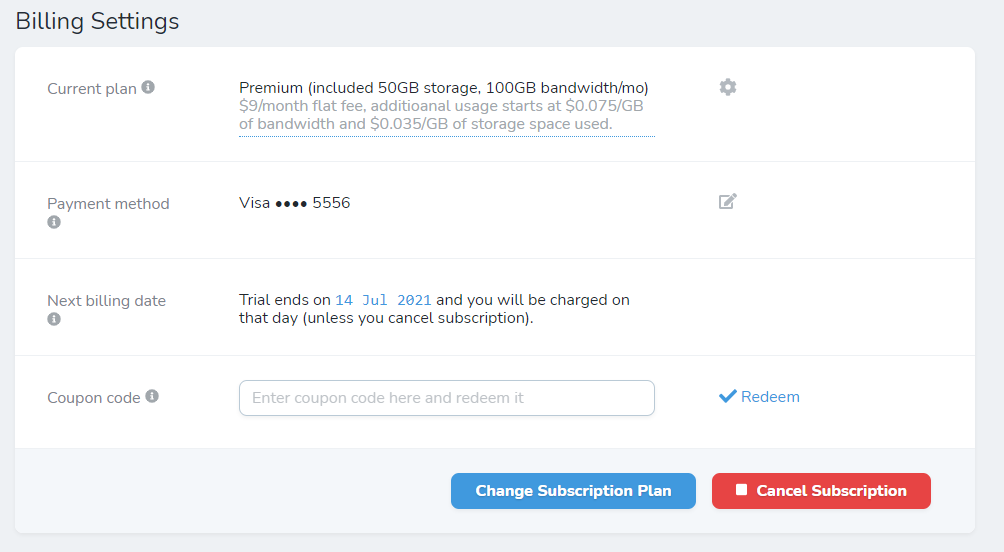 Your current plan limits will be active till the next billing cycle when the new billing cycle starts your limits will be changed and your subscription will be changed to free from the next billing cycle.