To cancel the subscription for your plan go to the billing page and select a free plan and click Cancel Subscription.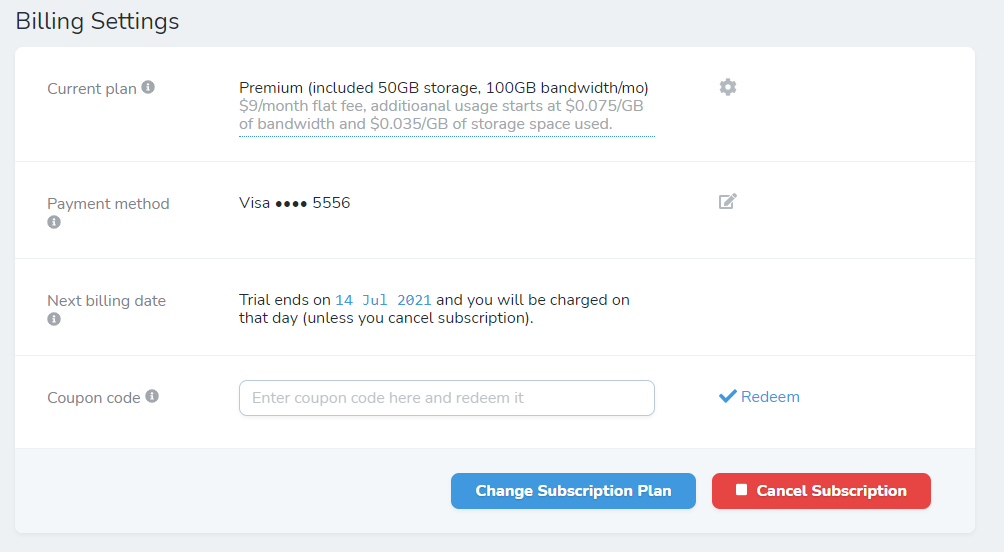 Your current plan limits will be active till the next billing cycle (you won't be charged).
When a new billing cycle starts your limits will be changed to 10GB Storage and 20GB Bandwidth and you will be switched to a free plan.