To see your current plan go to the billing page.

Your existing plan will be under the Current plan section with it's additional info.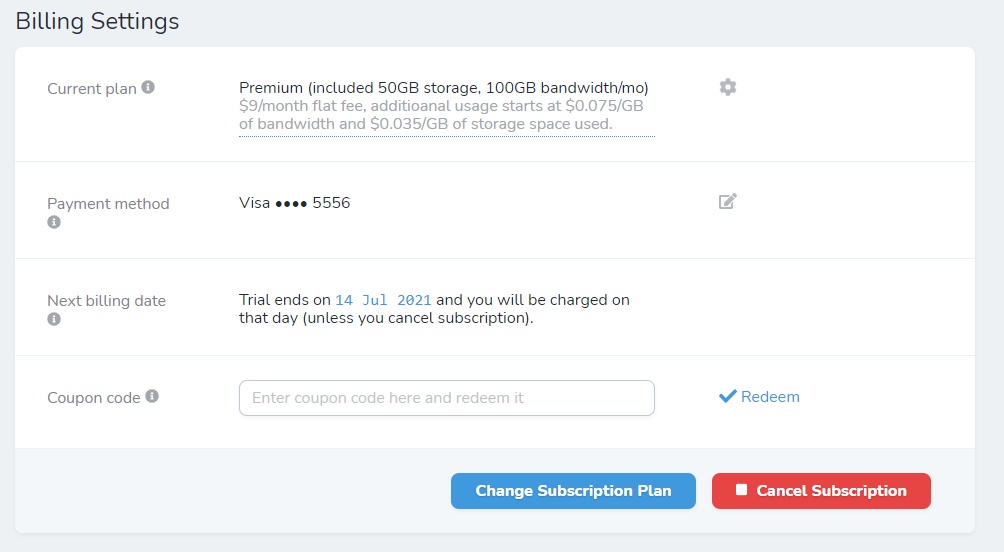 If you need to change the plan - Select either the cog next to your current plan or the Change Subscription Plan button below. You will be redirected to our pricing page where you will be able to select your desired plan.
If you are on a free plan you will need to enter credit card information.