To see your current plan go to the billing page.

Your existing plan will be selected in a "Subscription plan" with highlighted color.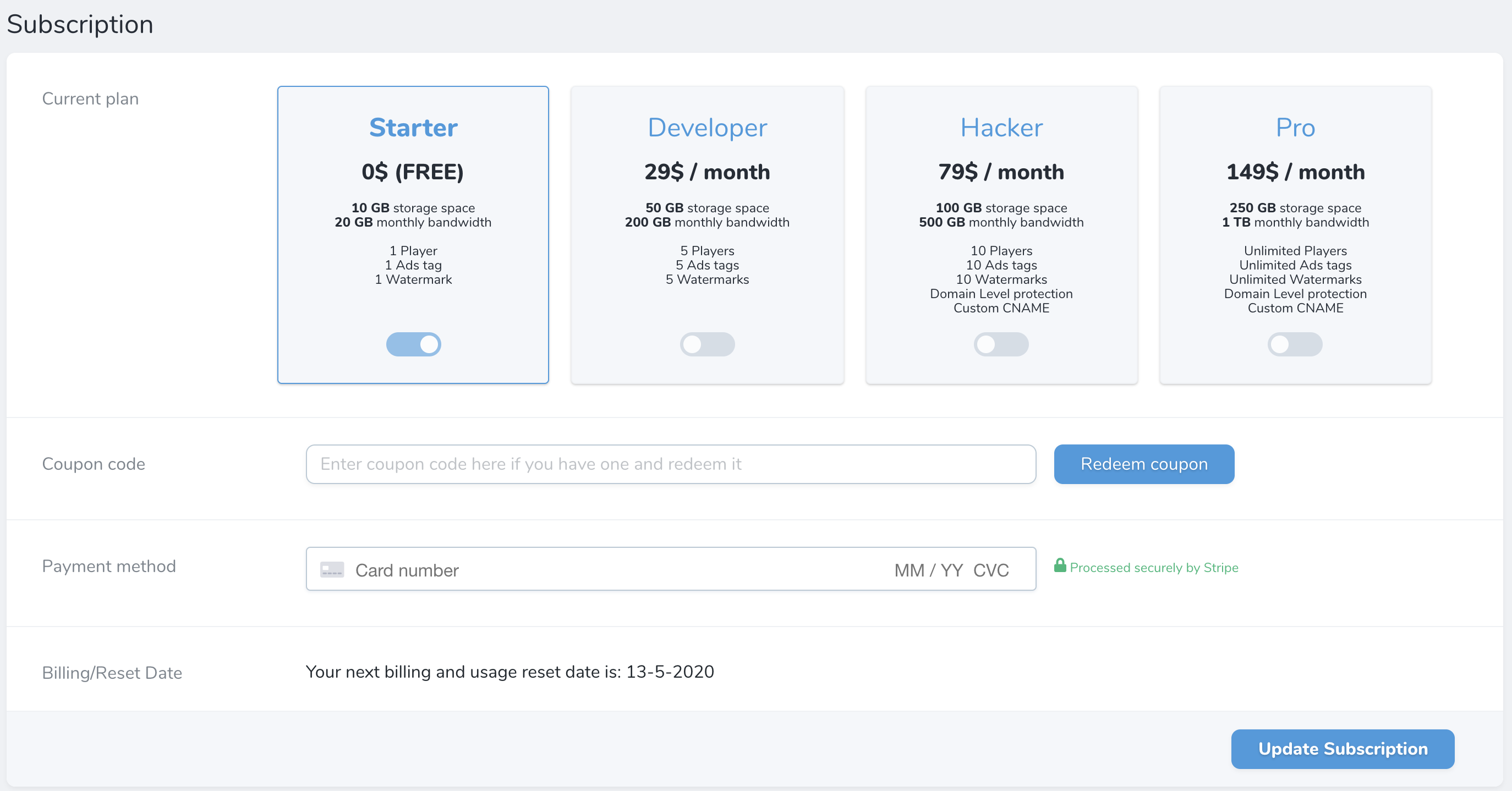 If you need to change plan.

Select the plan you want to upgrade to and click Update Subscription.
If you are on a free plan you will need to enter credit card information.

If you're on a paid plan, you will receive a discount for the unused period of your plan.

Upgrading to a higher plan will charge you only the difference between plans based on days left to the next billing cycle.