You can make a folder shareable by navigating to the folder you wish to share and click on the three dots for more options: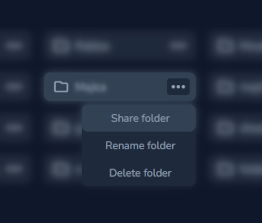 Or

Click on the Share folder option.
You will be presented with the Folder share options modal.
Simply enable Share this folder option and your folder will be shareable via provided URL or iframe embed code.